Why Men and Women are Using Coconut Oil to Help Their Hair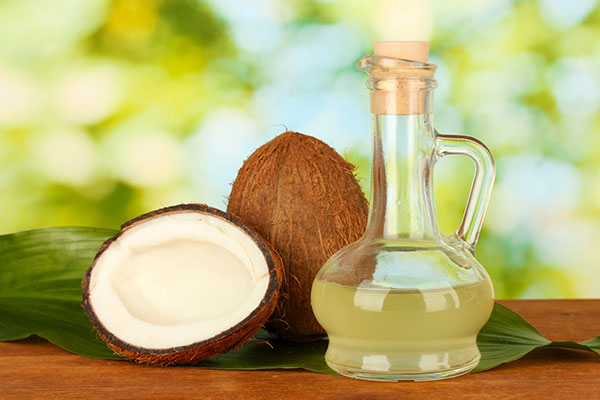 Did you know that coconut oil can improve your hair? Give your hair a treat and fight the rigors of aging on your once-lustrous locks with coconut oil; it has many surprising benefits for men and women, including:
It stimulates the scalp. Coconut oil can provide scalp stimulation, when massaged in to the hair, which simply feels good! It could be a very relaxing treatment before bed.
It can help hair grow. Since you are stimulating your scalp, you could see new hair growth with regular use.
It prevents infection. Coconut oil prevents infection on your scalp and head, since coconut oil is an antifungal, antibacterial, and antiviral product.
It keeps dandruff away. Using coconut oil moisturizes the scalp, which can keep dandruff at bay - " and off your shoulders!
It can repair breakage. Coconut oil can repair damage by strengthening hair and resolving any existing breakage or split-ends.
It is a natural styling aid. Coconut oil is an inexpensive, all-natural, and effective styling aid. It can help with frizz, tame flyaway hair, and texturize your hair.
Ready to enjoy the benefits of coconut oil? Here are a few tips when using on your hair:
Buy 100% coconut oil without fillers or additives, organic when possible.
Warm the coconut oil in your hands first for easier application.
Massage in your hair, working from root to tip for best results.
Leave in for up to 30 minutes, but not much longer or it can be difficult to wash out.
After treatment, rinse your hair with warm water first, and then wash as normal to remove the coconut oil.
There are a few other ways to use coconut oil for healthy hair, including as a leave-in conditioning treatment or by adding a little to your normal conditioning product. You can also use a dollop of coconut oil to detangle stubborn knots; works great on kids' hair, too!
Excessive Hair Loss? Contact MHTA Clinic for a FUE Hair Restoration Consult with Dr. Diep
Contact Dr. Diep, a
San Jose FUE doctor
, for your consultation in the Bay Area, if hair loss is an issue for you. Using coconut oil may help preserve your hair, but for medical approaches to
men's hair loss treatment
and
FUE hair restoration
, contact MHTA Clinic today.