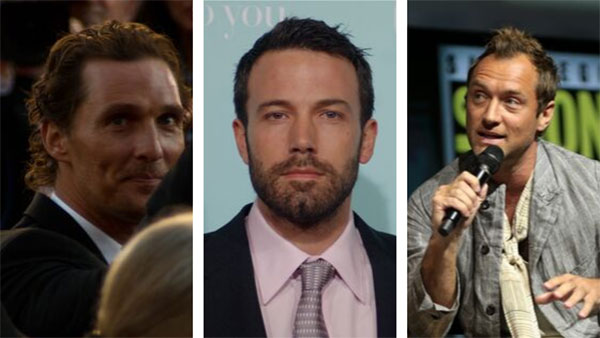 Considering FUE Hair Restoration Surgery? These Celebs Have
According to the
American Hair Loss Association, two-thirds of the male population experience some degree of hair loss by the age of 35
. About 25% of these men begin to experience male pattern baldness by the time they are 21 years. Despite their influence, celebrities are not immune to hair loss. Luckily, they have the necessary resources to undergo
San Jose bald treatment procedures
. In this post, we review a few celebrities you may be surprised to learn have undergone hair restoration procedures.
1. John Travolta
John Travolta was almost as famous for his full mane of hair as he was for his acting prowess. However, he started showing signs of baldness in his 40s. A little later, the bespoke actor underwent
FUE hairline surgery
 in 2016.
2. Mel Gibson
Just like John Travolta, Mel Gibson has had a full head for most of his life. Although he tried to fix the problem which began at the crown of his head, this did not prevent the rest of his head from losing its thickness. He is still active in his acting career, and today, he spots a full head of hair.
3. Matthew McConaughey
The Oscar winner has not always had the full head of hair he spots today. While he had flowing locks in his youth, they stood started to thin out. He underwent a hair transplant procedure just before he was named Sexiest Man Alive in 2005.
4. Wayne Rooney
This renowned footballer was on the verge of going bald by the age of 25. He went through a hair transplant in 2011, which he announced on Twitter.
5. Ben Affleck
This remarkable actor was started sporting a receding hairline, bald patches, and greying hair at the peak of his career. This could explain why he underwent a hair transplant.
6. Jude Law
When he was starting out, Law sported a thick head of hair with his trademark V-shaped hairline. His male admirers copied his hairstyle while female fans adored him. Unfortunately, a receding hairline becomes quite evident with a Norwood 3 hair loss pattern that hit in his 30s. The actor's recent role as Albus Dumbledore sees him spotting a full head of hair.
7. Prince Harry
Prince William's balding head has head tongues wagging since his late teens. A recent news article pointed out that Prince Harry was planning to invest in a '¬57,000 hair transplant treatment. This is similar to the one undergone by such celebrities as Matthew McConaughey and Wayne Rooney.
8. Ryan Reynolds
The 42-year old
Deadpool
sensation has been under a lot of speculation lately on whether he has undergone a hair transplant. Reynolds's hair has significantly lost its luster since his initial appearance on movies such as
The Proposal
; especially on his temples.
9. Jack P Shepard
Jack P Shepherd had FUE restoration during filming Coronation Street. He was able to retun to filming a little over two weeks after his procedure.
FUE Hair Restoration Consultations are Free & Confidential
Have you been thinking about more permanent
men's hair loss treatment
? Schedule a free and confidential consultation with
San Jose hair restoration surgeon
, Dr. Diep at MHTA Clinic in Los Gatos.
Check out our YouTube Channel
for hundreds of before and after videos and
get in touch online here
.