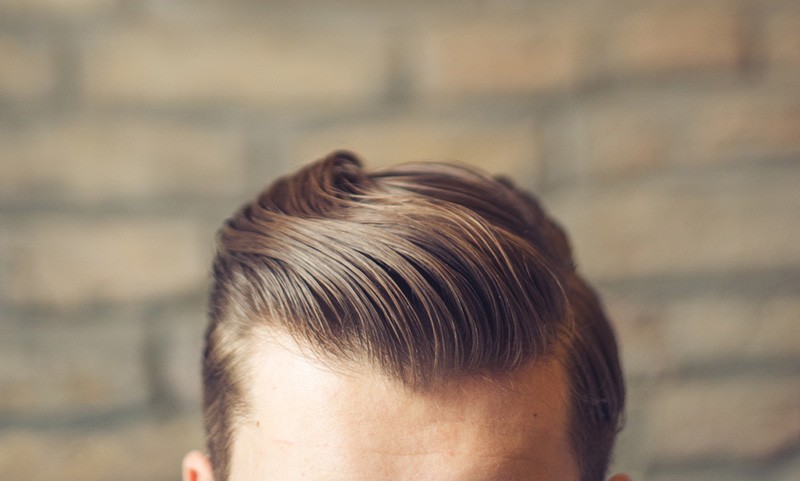 Thinning Hair? Try these Tactics before Hair Transplant Surgery
Want thicker looking hair? If you are suffering from
male pattern baldness
, thinning hair, or a receding hairline, there are some tried-and-true tricks that you can try to create the illusion of a thicker head of hair. If you are seeking permanent solutions to hair restoration, talk to a
FUE hair transplant surgeon in the Bay Area
to learn more. Here are
seven strategies for thicker looking hair
:
1. Keep it professionally cut.
If you are coping with balding or thinning hair, keep it cut short--classic and unstructured crop cuts are more flattering.
2. Stay out of the sun.
Protect your head and hair from the sun. Sun exposure can make your hair brittle and vulnerable to damage. If you must be out in the sun for a prolonged period, be sure to wear a hat for protection.
3. Use thickening shampoo or hair products.
Try to buy and use thickening products, i.e. shampoo or thickening spray, whenever possible. Most are effective at adding volume to your hair, especially root boost when activated with heat (use a blow dryer).
4. Treat your hair gently when wet.
Be careful when your hair is wet; it's weaker and more susceptible to damage when it's damp. Give it time and allow to dry gently to prevent
hair loss
.
5. Add volume with your blow-dryer.
Add some volume by blow drying but don't cook or frizz your hair. The heat can be damaging so keep exposure limited.
6. Use your fingers to comb your hair.
To create the look of thicker hair, use your fingers to create volume instead of a comb. Over-combing can actually contribute to hair loss by pulling at the follicles.
7. Make lifestyle changes.
If you want to curb hair loss, it may be time to make some lifestyle changes, like quitting smoking. Studies show that smoking contributes to the release of hormones that trigger hair loss. Smoking also starves the scalp of necessary nutrients that help hair grow. Talk to your doctor about smoking cessation aids, too.
Choose FUE Hair Restoration for a Permanent Hair Loss Solution
Want to resolve hair loss once and for all? Talk to a surgeon about
hair transplant surgery
for permanent bald treatment. This will reveal your best options for severe, unwanted hair loss. When you are ready to do something about your hair loss, talk with a
San Francisco hair transplant doctor
, Dr. Diep at MHTA Clinic, to learn more about your hair restoration options. There is no reason to struggle with self-consciousness related to thinning hair;
contact us online
today for a free and confidential consultation.