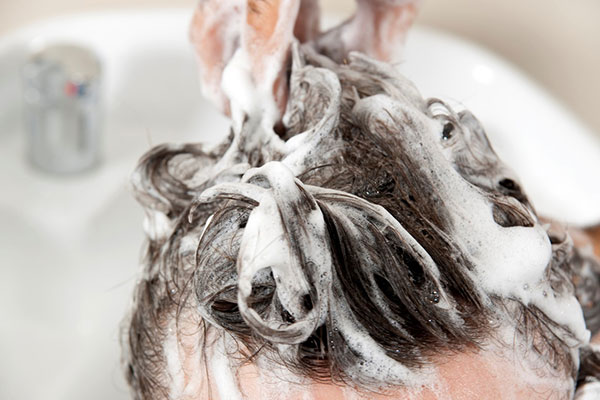 Thinning Hair? Unwanted Hair Loss? Do Hair Loss Shampoos Actually Work?
Advertisements for hair loss shampoo are ubiquitous these days, leading many people to wonder if they actually work. This post takes a look to see if they are actually effective, and may help you decide whether to purchase hair-loss shampoo or pursue alternative
men's hair loss treatment
.
Do Hair-Loss Shampoos Work?
To cut to the chase, hair-loss shampoos are not effective.
Anabel Kingsley, a trichologist quoted by the Telegraph, points out
that the most a person can hope for from a shampoo is a temporary thickening (or volumizing) of remaining hair - "not prevention of further loss or regrowth of already-lost hair. (Trichologists like Kingsley study the scalp and hair.) Even the effectiveness of thickening shampoo varies from person to person. For instance, if someone has already lost a large deal of hair, there will only be so much thickening the shampoo can do. Finally, keep in mind that shampoos that claim to regrow hair have not undergone enough clinical trials to prove they work, no matter what the companies peddling them say.
So, What Does Work?
The news isn't all bad: If you're losing your hair, there are definitely methods that are more effective than shampoo. Specifically,
follicular unit extraction (FUE) performed by a hair transplant doctor
is the best solution to hair loss. With this method, the doctor and their team shave the rear of the head. Next, the doctor surgically extracts hair follicles and grafts them onto other parts of the head in need of hair growth. Finally, the doctor dresses the site of the surgery to allow it to heal. The doctor will provide advice on healing and recovery time. The first wave of new hair may fall out, but replacement hair will soon grow in its place, offering a permanent, long-term hair loss solution.
Trust Dr. Diep at MHTA Clinic for FUE Hair Transplant in the San Jose/San Francisco Area
If you're interested in
San Jose hair restoration
, then you're in luck: One of the country's best hair transplant surgeons practices in your area. Dr. John Diep is an expert in the FUE procedure, just
check out his videos on YouTube
! To schedule a consultation with Dr. Diep and his staff, simply give us a call at
1 (866) 999-6482
or
fill out our online contact form here
.