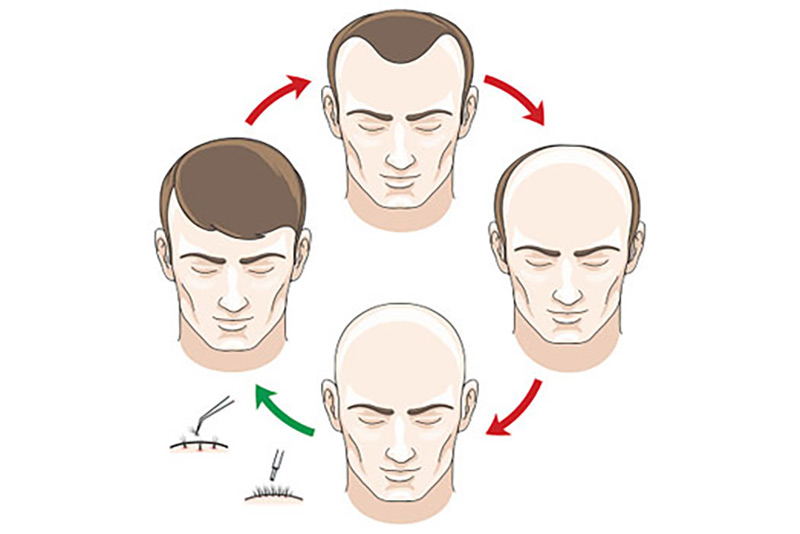 [image source:
Suman11 via Wikimedia Commons
]
When it comes to
hair transplants
, there is a series of things to do to prepare for the surgery. You'll be provided with a set of instructions which you'll have to follow before the actual procedure. However, this tends to vary from one patient to the next based on the kind of hair restoration surgery they want done. All in all, any reputable
hair transplant doctor
will tell you that the following are some of the best ways you can prepare for a hair transplant surgery:
The best ways to prepare for hair transplant surgery:
In case you're a smoker, it's best that you refrain from smoking at least 24 hours before the actual surgery. This is because it can affect the healing and recovery process.
Patients should not drink alcohol for the 3 days prior to the surgery.
If you're scheduled for a hair transplant procedure, you should refrain from getting a haircut prior to the procedure since it will be important to let the donor area grow a little bit in order to have enough stock for the transplant.
You should massage your scalp for approximately 10 minutes each day in order to soften the skin and also help to improve its tone. Furthermore, such practices will also aid in better blood circulation.
In most cases, when it comes to hair transplant surgery, the intended patient will have to take certain medication before the actual procedure. However, this usually depends on the individuals' level of hair loss. This is because such measures may not be necessary if the affected areas happens to be confined to the section known as the vertex (or crown) of your head. Also, for some patients, the surgeon may ask them to take some antibiotics prior to the intended procedure in order to lessen the chances of infection.
If you've reached a certain age, let's say for example 45 years and over, there are certain clinics that may ask you to undergo several tests like ECG before the procedure. You may also need to take a blood test.
A patient should also refrain from taking aspirin or any sort of anti-inflammatory medication at least 2 weeks before their scheduled hair transplant surgery.
Hair transplant surgeons also recommend that patients avoid taking anti-depressants, blood thinners, and beta blockers 2 weeks prior to their intended surgery. Also, the surgeon in charge will provide you with a detailed list of what kind of medications you may or may not consume before the surgery.
Contact MHTA in San Francisco and Los Gatos for FUE Hair Restoration
When it comes to 
men's hair loss treatment in San Jose
, MHTA will provide you with all the assistance you need pre- and post-op. Contact our Los Gatos office today at
(408) 356-8600
 or our San Francisco office at
(415) 230-2367
 to set up a consultation, or 
contact us online
for more information.