Hairline Surgery Recovery
Hair restoration treatments can increase your confidence and make you look years younger. However, hairline surgeries carry the same risks and recovery challenges as other surgeries do.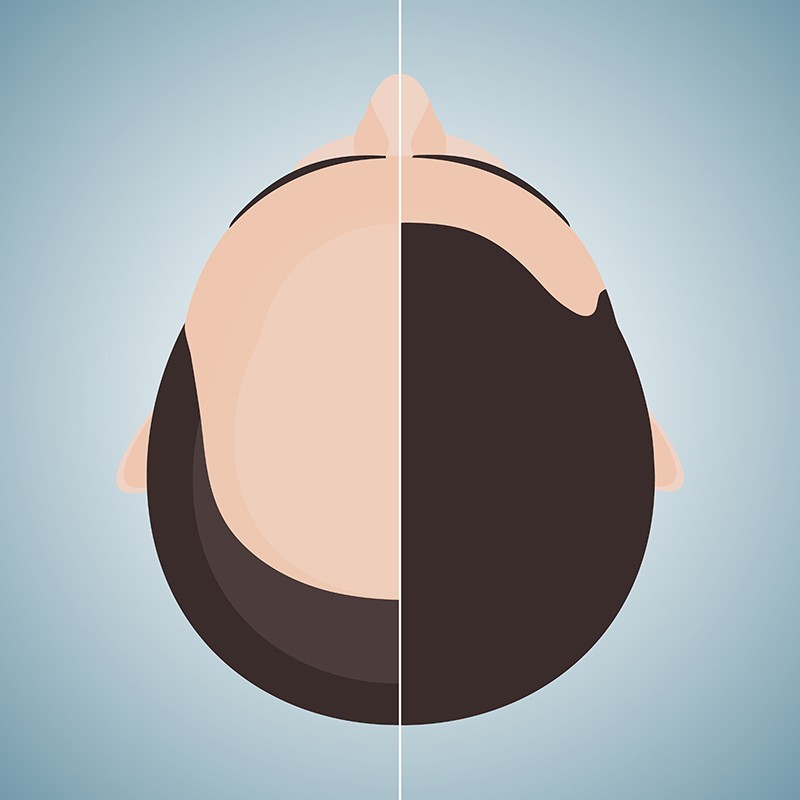 After a FUE or other hair transplant surgery, you can expect your recovery to:
Require a reduction of normal activities for 2 to 7 days.
Include incisions with sutures that are covered with bandages. Sutures may dissolve or be removed after 1 week.
Involve swelling and bruising that may include - œblack eyes. -  These conditions take about two weeks to resolve.
Potentially include shock loss. After surgery, the transplanted hair may fall out from the shock of the process. Fortunately, this condition is often temporary, and new hair growth is expected.
During the recovery process, you may wish to:
Keep your neck and head elevated for a time specified by your physician.
Use ice compresses to reduce swelling and ease discomfort.
Take over-the-counter or other pain relief medications as approved by your physician.
Cover your head with a scarf or loose hat to camouflage your recovery. Do not wear a tight-fitting cap or hat until approved by your physician to avoid post-surgical problems.
Despite the discomfort you may experience after the hair restoration procedure, it is short-lived. Follow your physician's orders, and your patience will be rewarded with new hair growth and improved self-esteem.
Medical Hair Transplant & Aesthetics provides state-of-the art hair transplant treatments for men and women in the San Francisco area.
Our physician, Dr. John Diep, specializes in all types of hair transplant surgeries and treatments so you will receive the best results possible. Call us today at 866-999-6482 or visit our website to
schedule your confidential evaluation
.