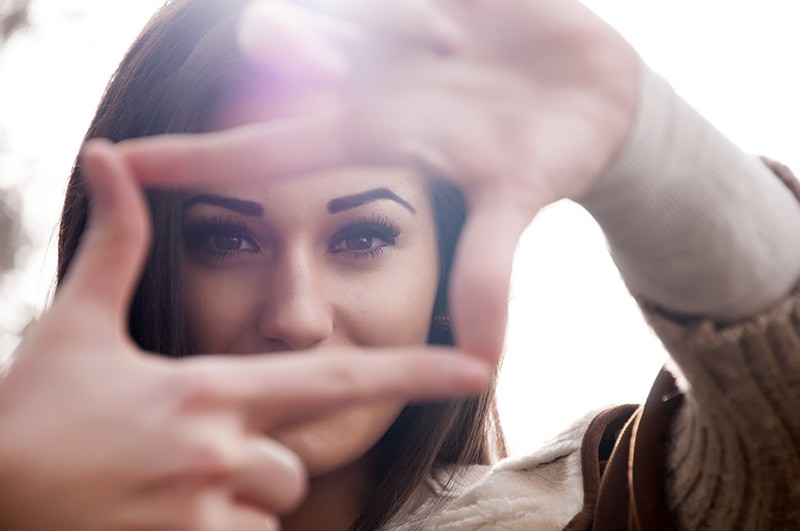 FUE Hair Restoration for Eyebrows
Eyebrows are more than basic facial features. Symmetrical brows complete a person's look, enhance, and contributes to a youthful appearance. More often than not, the eyebrow goes unnoticed until it starts to lose its natural form and people turn to
eyebrow enhancements
.
What Causes Eyebrow Thinning and Hair Loss?
Like all body parts, eyebrows deteriorate over time as part of the normal aging process. Hair may fall off or thin out due to congenital causes, medical conditions, obsessive compulsive plucking (trichotillomania), chemical, electrical or trauma burns, radiation or chemotherapy.
FUE Hair Transplant with NeoGraft
Automated
Follicular Unit Extraction (FUE)
with NeoGraft is the best surgical method, offering the simplest and easiest way to regaining natural brows.
FUE hair restoration
promotes faster healing without the scars and sutures often left by the old Strip technique. Rather than removing a strip or skin flaps off the scalp, we obtain single hair grafts or hair follicles from the occipital region's lateral part where small-diameter single-hair follicular units grow the most. As a rule of thumb, we ensure the closest possible match to your eyebrow hair.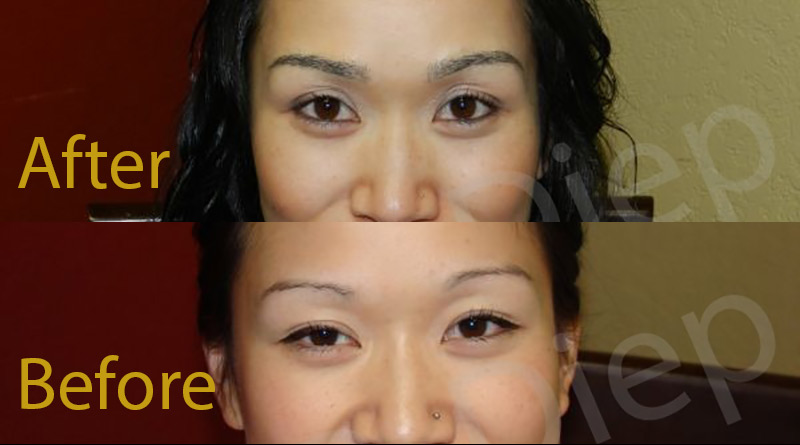 Eyebrow Transplantation Surgery - How It Works
Eyebrow restoration is a short 3-4 hour outpatient procedure performed under a local anesthetic. All procedural steps will be discussed during your pre-operative consultation. Primarily, an outline of your brows maintaining your eyebrow's normal anatomical position, symmetry, and directional change will be surgically marked. You're free to view the design and provide feedback prior to surgery. Precision is key to a successful FUE hair transplant. Each and every follicular graft will be meticulously placed in the right direction and angle over the delicate brow area. Careful attention to detail allows us to perfect the placement of approximately 150-250 grafts to form a graceful eyebrow arch. More than one clinical procedure may be required depending on your individual genetics, body's healing rate and desired eyebrow hair density. Ideally, surgery should be spaced at least 8 months apart to achieve the first procedure's full effects.
Post-Op Recovery - The Road to Beautiful Eyebrows
We see to it that our patients remain comfortable before, during and after surgical hair restoration. Typically, they leave the office and drive home afterwards, then return to work the following day. Dried, tiny crusts are expected to form and should fall off in 10 days. As you shower the next day, gently irrigate the transplanted area then apply antibiotic ointment. Do this at least thrice and follow through twice daily for the succeeding week. Bruising is also common and may take about 7 days to heal. After which, no evidence whatsoever will remain once the transplanted follicles go into dormancy for 3-4 months. This could be the most challenging phase, for the brow hair may exhibit no sign of growth at first. Patience will be rewarded as the hair fills in towards perfectly arched, natural-looking eyebrows you can pluck, wax, dye, and appreciate everyday!
Consult with the Best San Francisco Bay Area Hair Transplant Doctor
Dr. John Diep
is one of the best 
FUE hair transplant surgeons
you will find, and patients from all over the world come to the San Francisco Bay Area for hair loss treatment at MHTA Clinic. To schedule a consultation with Dr. Diep, call
(415) 230-2367
(San Francisco Office),
(408) 356-8600
(Los Gatos office) or use our
online contact form
. Check out our
photo gallery
to see more!